Used Multifunction Printers, All-in-One Printers for sale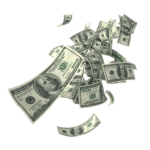 All-in-One Printers
The days of standalone copiers or fax machines are long gone. (MFPs)/printer all-in-ones, which print, copy, scan, fax and email all from one device have taken their place. Most generation of Multifunction 
laser
Printers (MFPs)/printer all-in-ones from technology-enabled multifunction laser printers add cloud-connected apps to the mix, turning your MFP device into a smart workplace assistant. So which multifunction-printer is right for you? A color and black-and-white multifunction laser printers offer true multitasking for the busy offices.

A Multifunction Printers or a All-in-One Printer can range from an entry-level model with economical price points, up to powerful workhorses with high duty cycles and fast print speeds.
TBCCopiers.com offer many models of used MFP's, this includes black and white copiers, color copiers and high volume used MFP's. Contact Town Business Center at your earliest convenience and we will be happy to help you with your used MFP needs, 570.602.1640.
Ask Town Business Center – TBCCopiers.com for the number of copies printed or the meter reading before purchasing a high quality used copier from us. A high-quality Multifunction-Printers with speeds of 45+ pages per minute may be good for 15 or 20 million of copies. A slower, older Printers or a lower quality MFP may decline after 1 to 5 million of copies.
Whether you are interested in buying 1, or an container full of Printers the staff at Town Business Center looks forward to assisting you every step of the way.