Cash for Copiers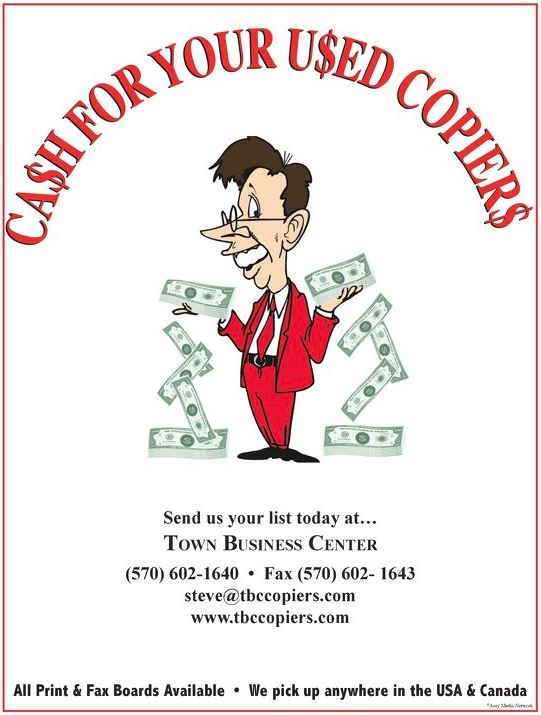 Cash for Copiers
Sell Your Used Copiers, Used Business Machines, Used Office-grade Copiers, Used Printers, Used Scanners, Used MFP's or Used FAX Machines to Town Business Center for Cash.
Looking to Buy Used Copiers or Used Business Machines?
Town Business Center buys used copiers, used business machines and used printers throughout the United States and Canada. Most of our used copier inventory is current models with very low meter readings. We reliably carries on average 1,000 – 2,500 used business machines in our used copier inventory.
Check out our selection of both used and refurbished copiers, used business machines, used office-grade copiers, printers, scanners, MFP's and faxes!
A used copier is going to cost you 50% to 70% less than a comparable new model copier. Whether you require a used wide-ranging copy, print, scan and fax speeds with advanced finishing options, or simply just need a used black-and-white output used copier, we will provide you with the right used copier pricing solution.
If you'd like to get copier pricing on a used copier, please give us a call … Our skilled sales team is dedicated to buying used copiers that will provide our customers with a solution to their printing needs, quickly and afford-ably, and our on-site technicians evaluate and restore these large used office machines before the product leaves the warehouse.