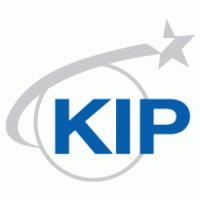 KIP along withTown Business Center – TBCCopiers.com offers an extensive Used Kip Copiers range that meets the ever-increasing demand for fast, high quality, cost effective reproduction. KIP advanced product technology leads the market in performance, reliability and value with an exceptional low cost of operation.
KIP is a leading global supplier of digital printing and scanning solutions for color and monochrome wide format documents.
KIP is headquartered in Novi, Michigan with research and manufacturing centers in the United States, Germany, Taiwan and Japan. KIP has regional demonstration and training centers in the following major North American metropolitan areas, Novi, Michigan; Chicago, Illinois; Toronto, Canada; Baltimore, Maryland; Atlanta, Georgia; Dallas, Texas; Irvine, California and Seattle, Washington.
Used Kip Copiers and Town Business Center – TBCCopiers.com is committed to product designs that promote environmental health and sustainability. Our goal is to improve the customer experience by integrating environmental considerations into our business strategy, resulting in superior products. Customers increasingly value environmental aspects of products, such as energy efficiency and emissions reduction. We differentiate our products by integrating such features to reduce total cost of ownership and deliver an improved user experience.
Used Kip Copiers 75 SERIES
Dynamic Design – Exceptional Value
KIP 7570 Print System | KIP 7580 MFP System | KIP 7590 MFP Production System | Kip Wide Format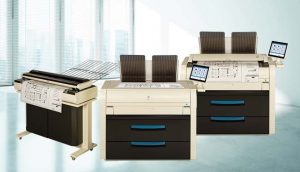 The innovative space saving design of the KIP 75 Series with top stacking delivers increased speed, impeccable b&w print quality, setting new performance standards to easily meet project timelines while reducing cost. High Definition Print Technology delivers rich expressive black density with advanced greyscale and fine line enhancement. The 7570 Print System easily handles the demands of any network printing environment. Manage daily print, scan and copy requirements effortlessly with the KIP 7580 MFP or upgrade to the production power of the KIP 7590 MFP to optimize production with confidence.
The KIP 75 Series hourly productivity and configuration versatility will give your organization the confidence and flexibility to meet the demands associated with technical printing.
Sell Your Used Kip Copiers
If you have some used KIP copiers in your warehouse that you want to sell for cash, then please send us an email with your list attached. Even though we purchase over 1500 copiers every month most of our KIP copiers come from our leasing partners and then we sell to you. We take all models of Kip Wide Format Printers.
Each Used Kip Copiers, KIP copier that arrives at Town Business Center – TBCCopiers.com is inspected by one of our onsite technicians. Our detailed inspections provide you with the condition of the used KIP copier you will be purchasing including the condition, meter readings, accessories installed on you used KIP copier and more. All our used KIP copiers are sold "as-is" with no warranty. We expect you to replace consumables and refurbish the copier prior to having it installed at the end user's location. Town Business Center – TBCCopiers.com markets our copier inventory with honesty, care and fastidiousness. We work hard with our current copier dealers and exporters to make sure that their used copier buying experience is unwavering and straightforward.