Town Business Center provides Canon Color Digital Copiers, Color Printers, Facsimile, Wide Format Printers, and network services to Wilkes-Barre, Scranton, Pittston, Kingston, Stroudsburg, Hazleton, Bloomsburg, Lewisburg, and Williamsport, Pennsylvania.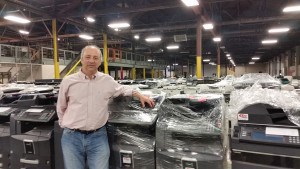 Do you know a company that is just getting started or planning to expand? Refer them to Town Business Center Wilkes-Barre, Pennsylvania and direct them to view our vast selection of inventory.
Town Business Center – TBCCopiers.com carries 2,000 copiers in our used copier inventory. We carry Canon, Kyocera, Ricoh, Konica Minolta, and Toshiba, but our inventory includes many other quality copier brands. We receive up to 1,000 used copiers each month and we make every effort to keep our online inventory updated daily, it may not be 100% accurate from hour to hour, so it's always best to contact one of our professional sales staff at 570.602.1640.
We have a mission to provide customers with the finest quality of used copiers, coupled with our excellent customer service that is second to none. Sell Used Copiers to us for cash, Wilkes-Barre, Scranton, Pennsylvania.

Sell your high quality brand-name used copiers, copy machines or Wide-Format & Commercial Printers, such as Toshiba, Ricoh, Canon, Sharp, Konica Minolta, Kyocera, Xerox and more to us, you can be sure we will recycle 100% of this resource and keep it out of the landfill.
We buy thousands of used copiers every month and pay cash for your used copier, plus we take care of all the transportation expenses for you.
CLICK HERE, for an online quote.
Wilkes-Barre, Scranton, Pennsylvania