We get it!!!

Your business needs to acquire Refurbished Copiers for less cost and in great shape. Town Business Center knows that your company MUST keep running to make you money. Our job is to sell the best Refurbished Copiers for a low price, so you can do your job making money, and saving money.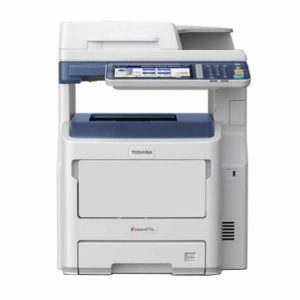 Check out our selection of both used and, used office-grade copiers, printers, scanners, MFP's and faxes! Notice that we don't stick to just one brand but carry a wide variety of Refurbished Copiers from numerous manufacturers. At Town Business Center our professionals are a knowledgeable team of sales specialist, technicians and business consultants, who can help you choose the model and brand of Refurbished Copiers based on service records and the low cost of maintenance.
Our skilled sales team is dedicated to buying Refurbished Copiers that will provide our customers with a solution to their printing needs, quickly and affordably, and our on-site technicians evaluate and restore these large office machines before the product leaves the warehouse.
Consider buying or selling a Refurbished Copiers at Town Business Center. A Refurbished Copier usually goes for about 1/5th the price of a new one. If you're starting a new business and don't know what your copy volume will be, this is the lowest risk investment.
Ask Town Business Center – TBCCopiers.com for the number of copies printed or the meter reading before purchasing a high quality used copier from us. A high quality printer or copier with speeds of 45+ pages per minute may be good for 15 or 20 million of copies. A slower, older copier or a lower quality printer may decline after 1 to 5 million of copies.
Whether you are interested in buying 1, 5, or an container full of copiers or printers the staff at Town Business Center looks forward to assisting you every step of the way.
Contact us at your earliest convenience and we will be happy to help you with your used copier needs, 570.602.1640.

Toshiba eStudio 287CS Color Copier/Printer/Scanner/Fax (Opt)/Stapler (opt)
On Sale!
Color & B&W
Maxinum Print Speed 42PPM
Copy-Print-Scan -E-Filing-Optional Fax
Color 9? LCD Panel
600X1200 dpi
Maximum Monthly duty cycle-125,000
Less than 13 Second first copy time
Toshiba eStudio 287CS
Toshiba ESTUDIO 287CS/347CS/407CS
Affordable, high-impact color.
You need black and white, but you'd like to add color. Now they're both available in a compact size at a sensible price, thanks to the new Toshiba E-Studio 287CS/347CS/407CS. Copy, print, scan and fax with the MFP that does it all, for less.