Xerox Multifunction Copiers are on the cutting edge of Digital Productivity for a business of any size. Today, Xerox Multifunction Copiers do more than just print and make copies. The Xerox Multifunction Copiers are now a multifunction printer, copier, scanner, fax, all-in-one machine, and it's ideal for digitizing documents and keeping your office working for a low cost per copy.
Your office and your office workers demand more from your office equipment. A space-saving multi-function printer (MFP) perform all the tasks that standalone copiers, fax machines, printers and scanners used to perform individually. But MFPs do so faster, easier and are more connectable than that old standalone copier and the other devices. The Xerox Multifunction Copiers is the work horse of the future.
Town Business Center carries 2,000 to 2,500 copiers in our used copier inventory. We carry Canon Copiers, Konica Copiers, Ricoh Copiers, Toshiba Copiers, Kyocera Copiers, Sharp Copiers, Xerox Copiers, and many other brands! We receive up to 1,200 used copiers each month and we make every effort to keep our online inventory up to date daily, it may not be 100% accurate from hour to hour, so it's always best to contact us.
Print, copy, scan, fax and email all from one device! Black and white multifunction printers and copiers features a user-friendly interface, reliable paper handling, advanced security and sophisticated tools for controlling costs. Xerox multifunction color printers are the most versatile pieces of office equipment you could have in your office. Enjoy all the same advanced features as the black and white Xerox Multifunction Copiers with the addition of sharp, crisp full-color printing.
---
Town Business Center has been one of the largest copier buyers and sellers in the wholesale copier marketplace for over 25 years. Town Business Center inc. specialize in getting you the best price for your used Xerox Multifunction Copiers and your other used copiers brands. We BUY all major brands, makes and models of used copiers, including Ricoh, Kip, Canon, Sharp, Konica Minolta, Xerox, Toshiba, Kyocera Mita, and more. We buy any quality, any meters, and we will handle all of the transaction for you, quickly getting the copiers paid for and picked up at your facility!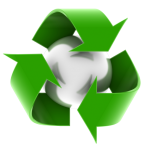 At Town Business Center our used copier professionals have years of experience to insure you'll get the best used copiers for your needs and your budget. When you buy used copiers from Town Business Center you're helping the environment, by recycling. Copier dealerships from across the United States and Canada engage with Town Business Center to re-purpose there used copiers and printers. We purchase Canon Copiers, Konica Copiers, Ricoh Copiers, Toshiba Copiers, Kyocera Copiers, Sharp Copiers, Xerox Copiers, Xerox Multifunction Copiers and many other brands!
Contact us at your earliest convenience and we will be happy to help you with all your used copier and printer needs, 570.602.1640.