Used Wide Format Copiers we buy them directly from you. Town Business Center will get you the highest price for your used Wide Format printers and copiers! Due to the sheer volume of used Wide Format copiers we buy, we are able to pay you more than our competition. Every month Town Business Center buys thousands of high and low-meter used copiers and used printers, including Used Wide Format copiers, from across the USA and Canada for cash. If you're looking to sell one or more used copiers or used printers, contact us today for a free quote. Call us at 570.602.1640 or fill out our used copier quote form here. We look forward to speaking with you soon.
Town Business Center buys your used Wide Format copiers for cash and we pick up for FREE from any location in the USA and Lower Canada. We'll also take care of all the details, including packing, scheduling, shipping, and all the logistics. Our clients want their used Wide Format copiers picked up FAST, as soon as possible and we can typically pick up your used copiers and used printers that same week. If you're ready to sell your used Wide Format copier, click here to fill out our used copier quote form and tell us about the used copiers and used printers you are looking to sell to us for cash.
Sell Your Copier To Us
Town Business Center – TBCCopiers.com is a wholesaler of used copiers. We specialize in selling low-meter, well-kept recent model of used copiers to domestic dealerships, while our older model copy machines go to our foreign friends on other continents.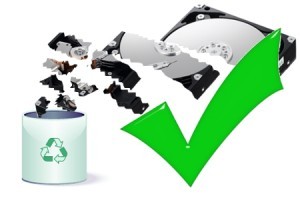 If you have a used copier in your warehouse that you want to sell for cash now, then please send us an email with your used copier list attached. Even though we purchase over 1,000 copiers every month most of our copiers come from our leasing partners or dealers and then we sell to you.
We buy thousands of used copiers every month and we pay cash for your used copier, plus we will take care of all the transportation and expenses for you, phone; 570.602.1640.
Town Business Center is an expert in data destruction.
After we receive a used copy machine the data in that copy machine is destroyed. You can sell your copy machines to Town Business Center with the assurance that your sensitive company data will be destroyed and at the same time getting cash back while knowing we recycled 100% of your copiers! We guarantee that your data will be destroyed before your used copy machine is resold. We use United States Department of Defense approved data destruction software on all our used copy machines before it is resold.