Copier Services
Copier services are important for offices and businesses, since not everyone in an office has the time to create multiple documents and send these documents out one by one. Some documents can be sent via email but some documents are also needed to be sent via fax or mail because of the importance of signatures and stamps. This is where the copier services comes and helps businesses who needs to send paper works in a span of hours or days.
If your business is working with paper works every day and sending out documents, files, and manuals are always an urgent matter, then you should hire a copier service provider. You may have to deal with contracts with them, but this saves you money and lots of business time which will help you do your other tasks and finish your work on time.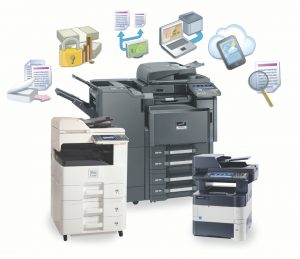 Copier service providers also lease business and office equipment that are important in handling the success of any business, such as fax machines, photocopiers, scanners, and printers. You can purchase this office equipment from any copier service provider and have them maintain your equipment from time to time. Most of these copier service providers also give enough warranty time for their customers.
A copier service provider helps their customers create new copies of new and old documents, saving those old files and keeping it from distortion, as every business document is important. A copier service provider also prints documents from a computer; they help office staffs create hundreds and thousands of documents in an instance. Sending of documents through fax machine is also one of their tasks. A copier service provider helps customers send out documents through fax from one country to another without hassle. They also provide soft copies of documents wherein the customer can send out their documents via email and the internet, while still keeping a copy of any document on their computer system.
Commercial Copier Leasing
Copier leasing companies create their leases in many ways. Cost per print for color, toner or no toner, certain parts are included, and some are not. Small business owners today examine the need to remain competitive along with what technology they need to keep that competitive edge. The commercial office copier is among one of those pieces of equipment that is analyzed as a cost of doing business, but at what cost? Leasing copiers is a great way to remain competitive but without paying the large upfront expense of new machine.
Copier leases today range in all shapes and sizes and you must do your homework to make sure you are getting the right copier lease rates today on the market.
Our Inventory