Looking to Buy Used Copiers From TBC Copiers?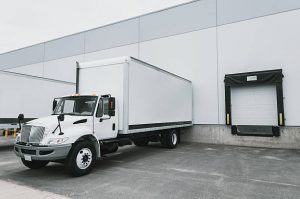 Town Business Center "TBC Copiers" buys and sells used copiers and printers throughout the United States, Canada and Internationally. We buy all major brands of used business machines. Most of our used copier inventory is current models with very low meter readings. We reliably carries on average 1,000 – 1,500 used business machines in our used copier inventory.
Check out our selection of both used and refurbished copiers, used business machines, used office-grade copiers, printers, scanners, MFP's and faxes!
Sell your high quality brand-name used copiers, used copy machines or used Wide-Format & used Commercial Printers to TBC Copiers, such as used Toshiba, used Ricoh, used Canon, used Sharp, used Konica used Minolta, used Kyocera, used Panasonic to us, you can be sure we will recycle 100% of this resource and keep it out of the landfill.
Town Business Center "TBC Copiers" will provide all the materials and labor so that your container will be properly packaged, decked, and secured for transport. Because we purchase used copiers daily each machine is individually wrapped to safeguard them during transit. Our skilled team will also build a secure, double stacked frame inside the container to maximize the safety and trans-portability of the container. We offer services for 20 foot containers and 40 foot containers too.
We Purchase Used Copiers For Top Dollar At TBC.
Get a Used Copier Quote Today
Please take this opportunity to list the machines you would be willing to sell to Town Business Center, let us give you an Used Copier Quote. That's correct, we need to buy used copy machines so we can sell copy machines. Whether you have one machine or a thousand used copy machines, don't hesitate to contact us for a Used Copier Quote.
---
Town Business Center TBC Copiers – We Purchase Your Used Copiers For Cash!
767 Sans Souci Parkway
Hanover Township
Pennsylvania, 18706 USA
Phone: 570.602.1640
Fax: 570.602.1643
Email: sales@tbccopiers.com

---
TBC Copiers Will Purchase Used Copiers For Cash every day from people like you!