Who Is Town Business Center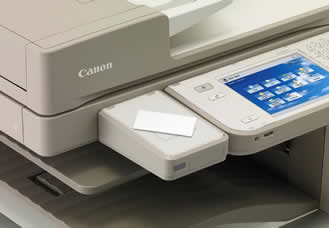 Since 1993 people have been asking who is Town Business Center after learning they provide high-quality, used copiers throughout the United States, Canada, and Internationally. Town Business Center has earned a reputation for purchasing and selling only the highest quality brand-name used copiers, MFPs, and wide-format and commercial printers, including Ricoh Copiers, Canon Copiers, Sharp Copiers, Kyocera Copiers and Xerox Copiers. At any given time, Town Business Center has more than 1,200, quality, low-meter machines in stock.
Town's technicians thoroughly inspect, test, and refurbish all used machines to ensure top performance before they're sold as Premium used copiers. Every used copier undergoes rigorous testing before it's resold. "Because of that they work as well or better than new machines," says Steve Lebinson, owner.
About 80 percent of Town's business is export and the remainder domestic with most of that focused on independent dealers east of the Mississippi. The equipment is sourced from leasing companies, end users, dealers, and school districts. "Pretty much everywhere and anywhere," states Libenson. "We leave no stone unturned. We're always on the lookout for more equipment."
Town Business Center's primary focus has always been customer satisfaction and the repeat business is a direct result of that dedication. People like doing business with the company because of the attention they receive from Town's sales staff who provide timely quotes and manage the entire process whether they're buying the equipment or selling it. "There's minimal hassle, if there's something short, we don't question it, we just ship it out," notes Libenson. "We respond quickly and pay and deliver promptly; that's how we keep our customers happy."

Whether a customer needs a used machine with copy, print, scan, and fax, advanced finishing options, or just needs a monochrome used copier, Town takes great care to make sure they're matched with the most appropriate used copier, refurbished pre-owned copier, or second hand copier solution.
It's that attention to detail and to their customers that they've been excelling at for more than 20 years now.
Who Is Town Business Center, the buyer and seller of, Used Business Machines, Used Copiers, Used Office-grade Copiers, Used Printers, Used Scanners, Used Multi-functional Printer MFP, Used All-in-one Printer (AIO), Used Multi-function Device (MFD) or Used FAX Machines for cash.
---