Before you buy a copier contact Town Business Center because we buys and sells used copiers and printers throughout the United States, Canada and Internationally. We buy all major brands of used copy machines. Most of our used copier inventory is current models with very low meter readings. We reliably carries on average 3,000 – 3,500 copiers in our used copier inventory.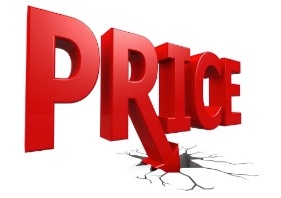 Before You Buy a Copier you need to check the cost of the new or used copiers consumables if you plan to do more than occasional printing or copying document or pictures. Manufacturers have made some changes in recent years and rather than making profits on selling printer and copiers now they often sell them at cost and instead of making a profit on selling the copier they make their money on selling consumables like ink and toner. Another item to check before buying a copier is does your copier have duplexing capability. Duplexing is the ability to print or copy on both sides of the paper and is a highly desirable feature. Besides for saving on paper duplexing is a must have for making professional looking copies on two sides of the paper.
Black and white or color copies is another question you may have before buying a copier. Color copying is slower and sometimes more expensive then black and white copiers but might be a feature you want your copier to have if you intend to produce promotional materials for your business, such as brochures, and photos.
Town Business Center pioneered the practice of remanufacturing, reusing and the recycling of copiers, business machines, office-grade copiers, printers, scanners, MFP's, wide format printers and fax machines.

Ricoh Copiers, Canon Copiers, Sharp Copiers, Kyocera Copiers, Xerox Copiers are some of the used copiers we purchase and pickup!
Before You Buy a Copier and whether you're interested in buying 1 or an container full of used copiers or used printers the staff at Town Business Center looks forward to assisting you.
Contact us at your earliest convenience and we will be happy to help you with all your used copier needs, 570.602.1640.
Before You Buy a Copier call Town Business Center. We Sell High Quality Used Business Machines and Used Copiers and we have them in stock. Have a Used Business Machines you need to sell, call us today at, 570.602.1640.
Before you buy a copier call us, because our priority as a copier re-marketer is to provide a fast turnaround on your used copiers, with our focus on maximizing ROI.
---