Over 1,500 Copiers in Stock
 We sell copiers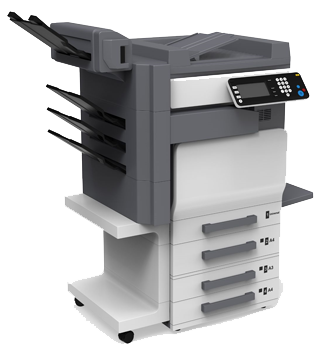 With over 100,000 sq. ft. of warehouse space and over 1,500 used copiers in stock we have become one of the largest copy machine distributors.
Our goal is to "Provide our customers with the best copiers at fantastic prices".
Since 1995 Town Business Center Incorporated has been committed to providing high quality, used copiers throughout the United States, Canada and Internationally.
We purchase and sell only the highest quality brand-name used copiers, copy machines and Wide-Format & Commercial Printers, such as Toshiba, Ricoh, Canon, Sharp, Konica Minolta, Kyocera, Panasonic, and much more.
Our skilled sales team is dedicated to buying copiers that will provide our customers with a solution to their printing needs, quickly and affordable, and our on-site technicians evaluate and restore these large office machines before the product leaves the warehouse.

Whether you're interested in buying 5, 50 or 500 copiers, the staff at Town Business Center tbccopiers.com looks forward to assisting you every step of the way.
Want to sell your copier, click here.
---
Contact Us at your earliest convenience and we will be happy to help you.
Call Us:
888.267.4372 Phone Toll Free
570.602.1640 Phone
570.602.1643 Fax
We Buy Copiers
 We Buy Used Copiers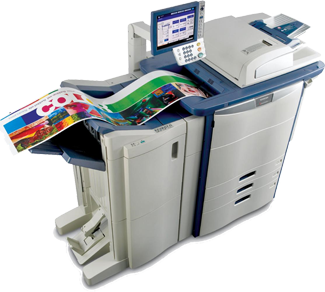 Sell your used copier(s) to us, we prefer to work in groups of 5, 50 or 500 lots of copiers. This is primarily due to the high transportation costs involved in transporting a single used copiers. Larger commercial accounts, dealers, government agencies, universities and school districts are some of the organizations that sell used copiers to us all the time.
Sell your high quality brand-name used copiers, used copy machines or used Wide-Format & used Commercial Printers, such as used Toshiba, used Ricoh, used Canon, used Sharp, used Konica used Minolta, used Kyocera, used Panasonic to us, you can be sure we will recycle 100% of this resource and keep it out of the landfill. We buy thousands of used copiers every month and pay cash for your used copier, plus we will take care of all the transportation expenses for you.
---
Contact Us at your earliest convenience and we will be happy to help you.
Call Us:
888.267.4372 Phone Toll Free
570.602.1640 Phone
570.602.1643 Fax
Consistency and Speed

Customer Benefits: Consistency and Speed
Over-promising and under-delivering may be common in business transactions; however, TBC consciously strives to not interact in such a capacity with its clients.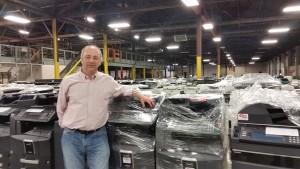 "We do not compromise on paying top dollar for inventory and pick up the equipment promptly," expresses Libenson confidently.
Beyond a comprehensive list of makes and models, TBC purchases from end users and dealers and what customers appreciate is that they pay in full and in a timely manner.
"Since we are a small business, there is no red tape like there is with large corporations. We take care of everything fast," adds Libenson.
TBC shows no signs of slowing down. "We are looking to grow aggressively at a rate of approximately 20 percent a year," predicts Libenson. "With a building that is triple the size of our previous location, we are definitely open to exploring new opportunities and creating partnerships with other companies in the industry. We are always looking to develop new relationships with suppliers to accommodate the demand for our exporting portion of the business."
TBC welcomes business inquiries from companies all over the United States and Canada.
As the financial journalist B.C. Forbes stated, "If you don't drive your business, you will be driven out of business."
With the past two decades as a benchmark for future performance, Town Business Center isn't giving up the car keys anytime soon.
ENX Magazine
The Week in Imaging